Established in 1906, the Jewish Museum in Prague is one of the oldest Jewish museums in Europe. Its founders were the historian Salomon Hugo Lieben and the representative of the Czech-Jewish movement and city councillor August Stein. At the core of its collection were items from synagogues that had been demolished as a result of the clearance of the Prague Jewish ghetto.
Current Temporary Exhibition
"Come My Beloved…" Illustrations for the Song of Songs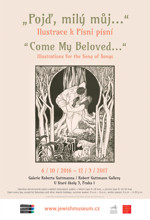 From 06. 10. 2016 – 09:00 to 12. 03. 2017 – 16:30 Robert Guttmann Gallery, U Staré školy 3, Praha 1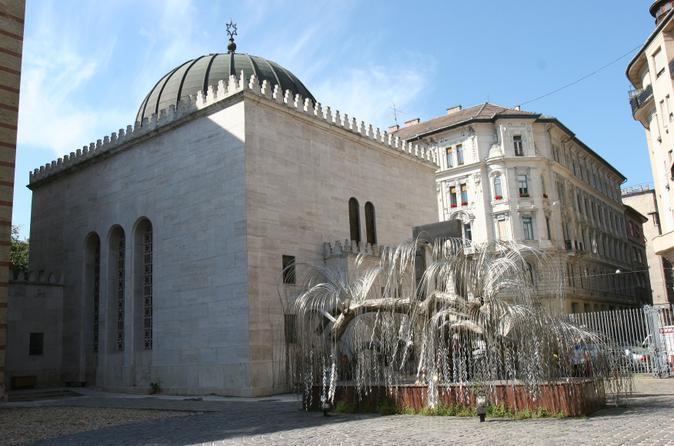 The Hungarian Jewish Museum opened in January 1916, in a private apartment in Hold utca. The collection, which had been started on the initiative of Jewish intellectuals, already consisted of nearly 1500 objects, first and foremost Jewish ceremonial objects and relics of the history of Hungarian Jewry.
At that time, the collection and display of material objects as mementoes of Jewish culture was a new phenomenon. Up to that time, Jewish museums had been established only in Vienna (1895), Frankfurt, Hamburg (1898), Prague (1906) and St Petersburg (1914). However, Jewish religious objects had been on show earlier in Budapest: in 1884 the Applied Arts Museum was the first in the world to select Judaica for a large, national exhibition, The Historic Gold and Silver Exhibition. Twelve years later, at the National Millennial Exhibition, celebrating a thousand years of the settlement of the Magyars in Hungary, some of these objects were again displayed.
The Hungarian Jewish Museum became a new institute for the preservation of Jewish memory: communities, families and private individuals brought everything they felt was worthy of preservation and important for the presentation of the community
Current Temporary Exhibition
100 years – 100 objects – Jewish Museum 1916-2016
The Hungarian Jewish Museum opened a hundred years ago, in January 1916.  The exhibition shows the development of the museum's collection through one hundred objects in honour of the centenary. Each and every object displayed has its own individual and special story, but looking at them and interpreting them as a whole, we can get to know almost every layer of the history and culture of the Jews in Hungary.
Museum of Jewish Culture is part of the Slovak National Museum. It began to form on the floor of the Historical Museum SNM as a Department of Jewish Culture in 1991. In 1994 it became an independent specialized unit SNM.
The museum focuses on the presentation of spiritual and material culture, and documentation of the Holocaust in Slovakia. Expositions of the public makes everyday life objects, documents, artifacts and fine art. The museum and exposition in the synagogue Žilina, Prešov, Nitra.
Current Temporary Exhibition
The project Greetings from Israel in its third part is a young Israeli artist Rana Karp-Prince.
Ending  05/20/2017